History
A Legacy of Excellence. A History of Innovation.
Beginnings
SEEMAC was established by Bob Seeburger, a visionary who set the stage for the company's continued dedication to innovation and excellence. In 1952, Bob realized that the furniture industry was going to be unable to supply all they needed on their own and would require additional suppliers. Seeing this evolution in the furniture industry, Bob started a business called the R.F. Seeburger Company and began to build relationships that offered mutual advantages to the supplier and customer.
Growth
In 1958, the company formed an alliance with Tumac Lumber Co., a Pacific Northwest lumber firm. Along with that company's CEO, Paul McCracken, Seeburger formed SEEMAC, Inc. In the early years, the company focused solely on the furniture industry, supplying hardwood components for furniture and kitchen cabinet manufacturers throughout the Midwest. In the 1960s, SEEMAC added particleboard to its offerings and, in the 70s, medium density fiberboard (MDF). SEEMAC and Tumac Lumber Company ended their financial association years ago, but Paul McCracken continued to serve on SEEMAC's Board of Directors until his death in 2011.
Evolution
SEEMAC has evolved as our customers' needs have evolved. Through the years, we have expanded to encompass:
A North American customer base
A global supply network
A comprehensive array of products
A growing list of value-added services
In 2006, SEEMAC took another giant step forward, merging with Nickander Associates, a premier independent wood products sales and inventory management company. The merger further diversified SEEMAC's business, increased product offerings and penetration into new markets, and expanded the scope of operations with additional sales force and warehousing capabilities nationwide.
SEEMAC continues to innovate with our inventory management model.  In addition to offering high quality products and custom engineering, SEEMAC also handles logistics and reduces overhead with our unique forecasting and management software.  We take the guesswork out of inventory and supply chain management, ensuring that our customers have the products they need, when they need them.  Maintaining warehouse space near our customers and selling inventory on consignment  is a more efficient and cost-effective solution for our partners on both sides of the supply chain.
Dual Focus
SEEMAC brings solutions and profitable partnerships to both our customers and our suppliers.
For our customers, we source the best products worldwide, purchase the raw materials, ship them directly to customers, or store them either in warehouses located nearby customers' manufacturing locations for JIT delivery or in consignment inventories on-site at the customers' facilities. Our customers do not pay for the warehouse or consignment products until they are used, freeing up capital for the customer to invest in plants, equipment, and finished goods. Through our strong supplier alliances, SEEMAC is able to package a variety of products and value-add services for many customers.
For our suppliers, we can serve as their sales team, knowledgeably representing them and their products to customers nationwide. Our sales force is loyal and dedicated. SEEMAC invests heavily in inventory; we pay our suppliers very quickly for the products they supply, whether selling directly to customers, through consignment, or through warehouses. We carry the financial burden and risk for suppliers, freeing up capital for the supplier to invest in raw materials, plants, and equipment.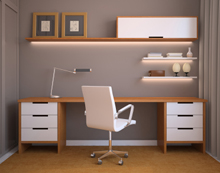 When inventory is required, we carry the additional financial burden and risk of warehousing the inventory on the floor of our customers' plants or at convenient locations for JIT delivery.
Today, SEEMAC, headquartered in Carmel, IN, brings to the marketplace more than 60 years of experience, knowledge and service. We use innovative sales, efficient distribution and global resources to deliver measurable value to our customers and suppliers. From raw materials to finished parts, no other company does everything SEEMAC does. SEEMAC is still evolving, always looking for new ways to get the job done and provide added value to our customers and suppliers.